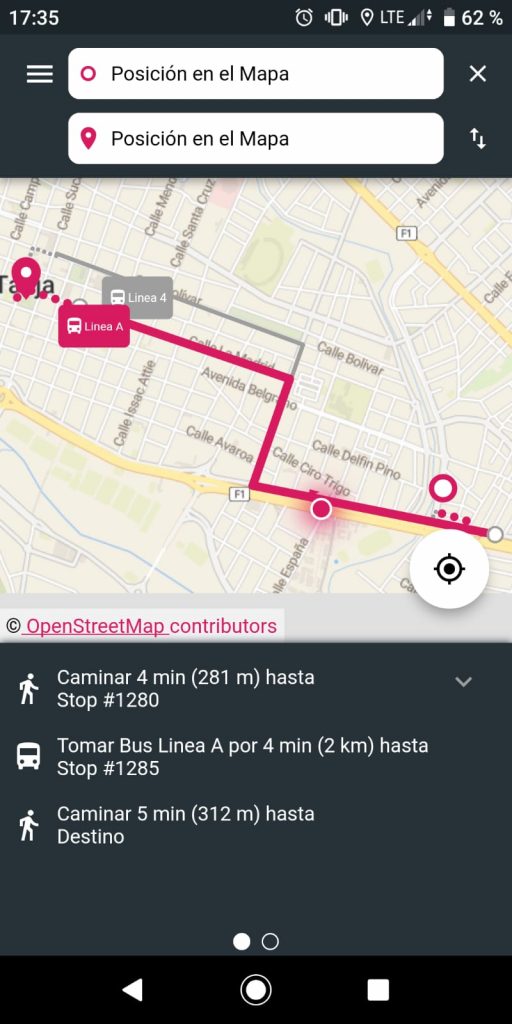 Our first small test of the Trufi App outside Cochbamba has taken place!

Christoph used his trip to Tarija to give it a try and the Trufi App worked smoothly as you can see on the screenshot on the right side.
Christoph also met with Juan Pablo who will support the Trufi App team to bring the Trufi App to Tarija in the near future.
At the moment we have only a couple of routes in Tarija but it shows that the Trufi App can be used in other cities as well without bigger adjustments.
The main challenge is to add the local routes so if you want to support us and improve the Trufi App go to www.openstreetmap.org and add routes that you know or contact us for feedback.